Tennis is a worldwide most famous game. It followed by millions around the world. I am a great fan of tennis and have watched almost all the tournaments. It's amazing to see that the girls who play tennis are so hot and sexy!
The hottest female tennis players list include some of the best players in the game today, and some of the sexiest girls to have ever played the game. These babes show off their goods and their tennis skill in the field and look gorgeous doing it.
10. Caroline Wozniacki

Born to Polish parents, Caroline Wozniacki is a Danish professional tennis player. She is a former World No. 1; held this position in the WTA rankings for 67 weeks. Also, she finished two seasons as the year-end on top of the rankings. She is at No. 10 in the list of hottest woemn tennis players.
Wozniacki was the first Scandinavian woman to hold the top ranking position and 20th overall. Wozniacki has won 27 WTA singles titles, but is yet to win a women's Grand Slam title. She also holds two WTA titles in doubles, also most titles in a year by a WTA player from 2008–2011. In additio, she won the season-ending WTA Finals in Singapore in 2017, for the first time in her career.
See also; Ten hottest women in sports.
9. Daniela Hantuchova

Daniela Hantuchova is a retired tennis player from Slovakia. In 2002 she won her first WTA tournament at Indian Wells, defeating Martina Hingis in the final to becoming the lowest-ranked player to ever win the tournament. She has reached her highest ranking of world No. 5. In total Hantuchova has won 6 WTA singles titles.
She is the most successful Slovak tennis player, as well as one of the hottest female tennis players of all time. In addition, she became only the 37th woman in the Open Era to reach 500 career wins. She is ranked world number 30 in singles. On 6 July 2017, Hantuchova retired from professional tennis. She has been around like forever. Also, she's one of the most beautiful girl in sports.
8. Maria Kirilenko

Another gorgeous blonde Russian Maria, the smokin hot tennis player. She was born in Moscow and holds a highest ranking of 10. She also has been in the Swimsuit Edition of 2009. Kirilenko dominates her presence in the doubles title and she is considered to be the best.
Kirilenko may be one of the lesser known beautiful Russians but she is definitely a fashionable beauty. She appeared in several fashion magazines like Vogue and has also posed for Sport Illustrated. She enjoys media attention and loves being the center of all action.
7. Dominika Cibulkova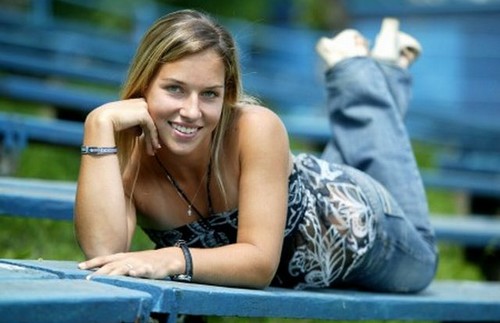 This bombshell from Czechoslovakia is a rising star in tennis. Gael Monfils a french tennis player is quite lucky to get this girl around him. She is Known for her quick and aggressive style of play. She has won 8 WTA career singles titles and two on the ITF circuit. In addition, she won the WTA Finals in 2016, after Serena Williams, Maria Sharapova and Petra Kvitová, she became the fourth player to win the tournament on debut.
Cibulkova achieved the world junior #3 in May 2005. She achieved the rank of #10, highest career ranking. Her biggest breakthroughs started when she joined 2009 French Open and reached the semi-finals. She also made it to the quarter finals in the US Open in 2010 and Wimbledon Championships in 2011. She was hailed as one of the sexiest and hottest female tennis players. AskMen.com has listed her as one of the Top 99 Women of the World in 2007 and 2008. She is top 6 in simplytopten.com's sexiest female tennis players. She is also hailed as the No. 1 women by Maxim's magazine for 2012 for female tennis players.
6. Ashley Harkleroad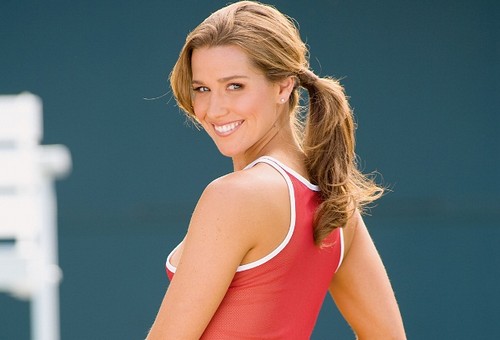 Harkleroad is an American tennis players. She is the first WTA player that has a nude pose at the famous Playboy American men magazine. She is famous in such a way that she matches her tennis with what she is wearing. Harkleroad has appealing looks, oozing with sex appeal that men love to watch her play tennis. She was hailed as "American Ana" after her appearance at the US Open in 2001 wearing a scandalous outfit and all. Her being young and sexy did not stop her from winning many plays in tennis. She has bunch of young American fans in her career as a tennis players as well as a sexy woman.
Ashley Harkleroad retired from tennis in 2012, and joined Tennis Channel as a commentator. She is married to her coach Chuck Adams. Her prize moneys exceeds one million dollars. She hold the 6th place in the list of top 10 hottest female tennis players of all time.
5. Sania Mirza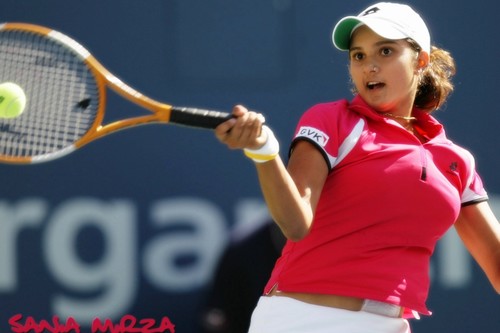 Mirza holds the celebrity status in India after becoming the most successful star of her country. Super hot, sensational & an intelligent tennis player. She knows her shots well. The hot & sexy Indian beauty, Sania Mirza is all of 30 years and its a pleasure to watch her glamorous beauty when she play. She married Pakistani cricketer Shoaib Malik. She hold the 5th place in the list of hottest female tennis players.
Mirza is famous with her forehand ground strokes that are full of strength and power. She is No. 1 in many Indian tennis plays both for single and double categories. She has surpassed US$1 Million career earnings as a tennis player making her the highest paid female tennis player ever in India. Sania is the first Indian to win WTA Tour title and also, she won the 2009 Australian Open for mixed doubles. She had won Grand Slam tournament and has cracked the Top 50 rankings of WTA.
Many are curious of her being exposed physical outfits despite her being a Muslim by birth. In fact, this caused issues in their religion. However, this did not stop her from winning titles in tennis. She continues to reign in beauty and in the game. Time magazine named her one of the "50 Heroes of Asia" in 2005. Also, she was named by Economic Times one of the "33 women who made India proud". Time magazine also named her in the "100 most influential people in the world" 2016 list.
4. Eugenie Bouchard

The youngest on our list of hottest female tennis players, Canadian professional tennis player Eugenie Bouchard. Since turning pro Bouchard has made quite some progress at highest level in tennis. After she won 2012 Wimbledon junior title, she became the first Canadian to win any kind of singles Grand Slam title. Also, she reached Wimbledon 2014 final, and became the first Canadian-born player representing Canada to reach the finals of a Grand Slam. In addition, she won several awards, including;
The 2012 Wimbledon girls' title
WTA Newcomer of the Year 2013
Tennis Canada female player of the year 2013 to 2017
WTA Most Improved Player 2014
Bobbie Rosenfeld Award 2013-14
Her on the field and off the field success has made her a major name in tennis. In addition, she is widely tipped to become new Sharapova of tennis.
3. Ana Ivanovic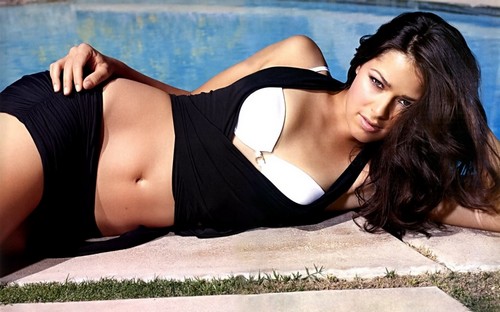 When Anna Kournikova retired a different Ana quickly filled her shoes and has more than kept men interested in women's tennis. Another six footer after Maria Sharapova, a Serbian professional tennis players Ana Ivanovic, previously ranked as No. 1 in the Women's Tennis Association (WTA). She hold No. 3 spot amongst world's hottest female tennis players of all time.
Because of her looks, Ana got massive off the field success with countless endorsement deals, as she became face of women tennis alongside Maria Sharapova. Ana has graced many magazines but has also dated some of sports most eligible bachelors. She has an aggressive style of play. She is a former world number one who has one Grand Slam, Roland Garros, and 14 WTA Tour singles titles to her name. Since peaking in 2008 Ivanovic has struggled to regain her form and has had difficulty, not only with her serve, but also the mental side of the game. She looks sweet and adorable, it doesn't matter whether she plays well or not .
2. Anna Kournikova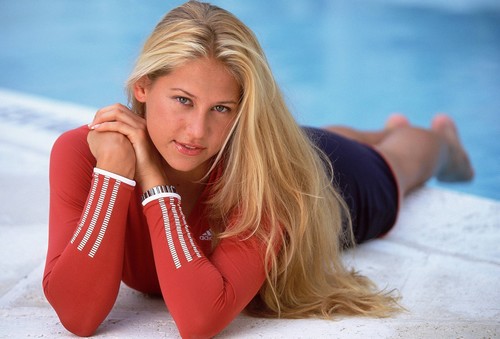 No tennis hot list is complete without the girl who isn't known particularly well for her tennis but more for her beauty. She used to fill stadiums with eager spectators who cheered for her and loved her despite of her lack of game. That glamorous beauty is non other then world's best known hottest woman, former Russian tennis player Anna Sergeyevna Kournikova. She is one of the most searched women on Google. Millions of male fans like her unique and amazing look. She is a definite example of being a star not due to her skill in playing tennis but just because of her being sexy. As per fans of Anna, she looks like a goddess in her many tennis outfit making admirers be stunned with her grace in the court.
Anna became quite popular after doing a music video with Enrique. She was voted as FHM's Sexiest Woman in the World. Her appearance and celebrity status made her one of the best known tennis stars worldwide. Though she had a short span of tennis career, she has a huge fan following, after-all she is cute.
Kournikova has spent her years off the circuit making headlines for her relationship with singer Enrique Iglesias and for her modeling efforts around the globe. Anna's long blonde hair and bikini body is so famous that she recently appeared on an episode of the Biggest Loser in America as well as gracing covers of endless magazines. Kournikova is one of the most photographed women as well as all time's hottest female tennis players.
1. Maria Sharapova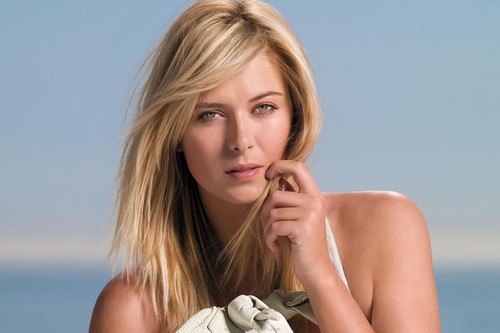 Sharapova, no doubt at the top of the list. The hottest & sexiest tennis player in the world is non other ten Russian beautiful girl Maria Sharapova. She currently hold rank No. 3 in singles titles. Sharapova also has major modelling assignments which includes Sports Illustrated Swimsuit Issue. She is sexy and glamorous, which makes her one of the hottest female tennis players on our list. Sharapova is most famous female tennis player of all time, especially among the men. With an immense fame, beauty, wealth and glamorous lifestyle, she is loved by men all over the world. She ranked No. 1 in many online lists of top 10 hottest tennis players.
Sharapova is well known for her modeling and on court fashion and prides herself on always looking her best. She has been featured in a number of modeling assignments, including a feature in the Sports Illustrated Swimsuit Issue. She has been featured in many advertisements, including for Nike, Prince, and Canon, and is the face of several fashion houses, most notably Cole Haan. Sharapova was the most searched athlete on Yahoo!.
Sharapova was name by tennis pundits and former players as one of tennis's best competitors. Many former players calling her one of the best the sport has ever seen. Sharapova, also was named one of the "30 Legends of Women's Tennis: Past, Present and Future" by Time. Tennis Channel named her one of the "100 Greatest of All Time" in 2012. In addition, for 11 consecutive years, she was highest paid female athlete in the world by Forbes.
The top 10 hottest female tennis players list.
There are many hot female tennis player around the world and lot of them have a huge fan following. Among such hottest beauties it is very tough to pick up top ten, but I try as I might. I know everyone has his/her own choices or like, but I felt that our readers may also like the list "top 10 hottest tennis players'. So, I am compiled this list of Top 10 Hottest Female Tennis Players of All Time. If you have any suggestions or have something to share, please write in comments.
Did you enjoy our list of Top 10 Hottest Female Tennis Players? Do let us know who are your favorite female tennis players in terms of beauty, hotness and game.