Who are some of the most beautiful girls in the world right now? Here, the best ever list of our most beautiful girls of 2020. These girls are not only beautiful, but dominating in their fields too. They're celebrities. They're most popular, having huge fan following worldwide. In addition, what makes them most beautiful is how strong and successful they are. Also, they're intelligent, desirable, attractive, hot and most successful girls in the world.
They're here because of their outstanding physique, personality and level of celebrity achieved through their hard work. Let's take a closer look at some of the world's most beautiful girls of 2020.
List of Most Beautiful Girls in the world 2019-2020.
15. Jennifer Lawrence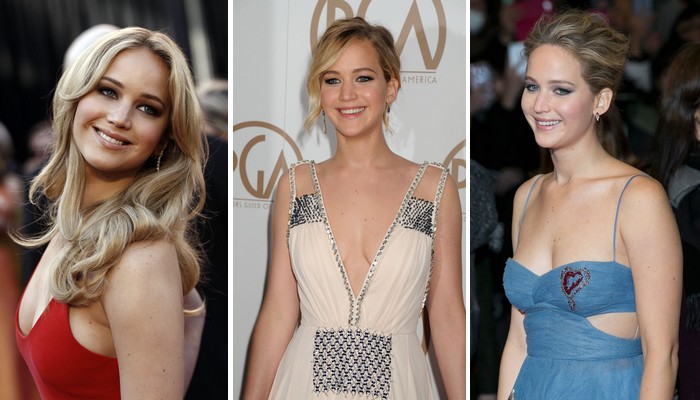 Jennifer Shrader Lawrence; The highest-paid actress in the world. The most beautiful woman of 2019; Also, ranked amongst world's most beautiful girls in 2020. In addition, she was named amongst "most influential people in the world" by Time magazine "Celebrity 100" by Forbes.
Lawrence is known as the highest-grossing action heroine of all time. In addition to acting, she's known for being a vocal advocate of feminism and gender equality. Also, she's the founder of the Jennifer Lawrence Foundation through which she supports various charitable organizations.
14. Nana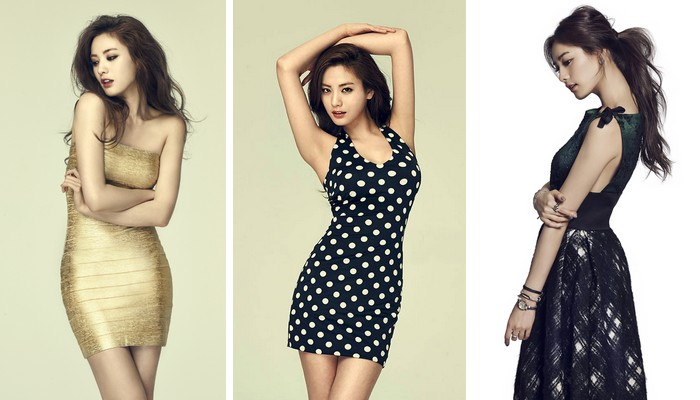 Im Jin Ah is also professionally known as Nana comes at number 14 in our list. This beautiful South Korean singer and actress is a member of the South Korean girl group After School.
13. Shailene Woodley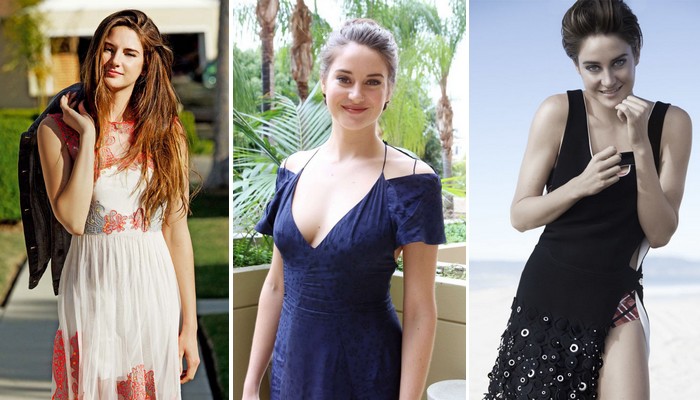 From Simi Valley, California, Shailene Woodley is one of the most beautiful girls in the world right now. She is an actress, appeared in several TV shows and films. In addition to acting, Woodley is an avid environmental activist. She, along-with her mother co-founded the All it Takes non-profit organization; A youth leadership program that aims to educate young people to practice empathy, compassion, responsibility, and purpose in hopes to foster sustainable, positive change for themselves, others and the environment. Also one of the most beautiful actresses.
12. Zendaya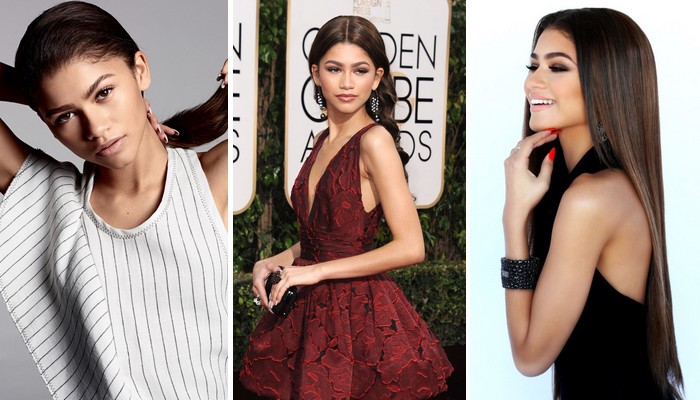 Zendaya Maree Stoermer Coleman, professionally known as Zendaya comes at No. 12 amongst most beautiful girls in the world. She's an actress, singer, and dancer. Best known for her role as Rocky Blue in the Disney Channel sitcom Shake It Up. She's also one of the most Influential Teens of 2019.
11. Bella Thorne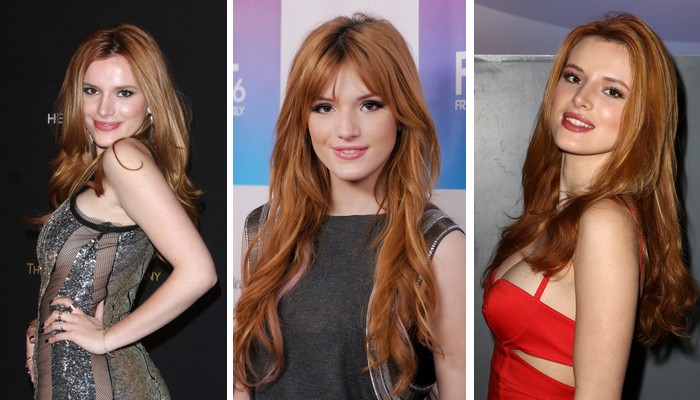 Born in Pembroke Pines, Florida on October 8, 1997; Bella Thorne is an American television actress and singer. Being one of the most beautiful girls, Thorne is an avid supporter of the Humane Society, the Cystic Fibrosis Foundation, and The Nomad Organization, which provides education, food and medical supplies to children in Africa. Thorne currently stars as Paige on the Freeform series, Famous in Love.
10. Bae Suzy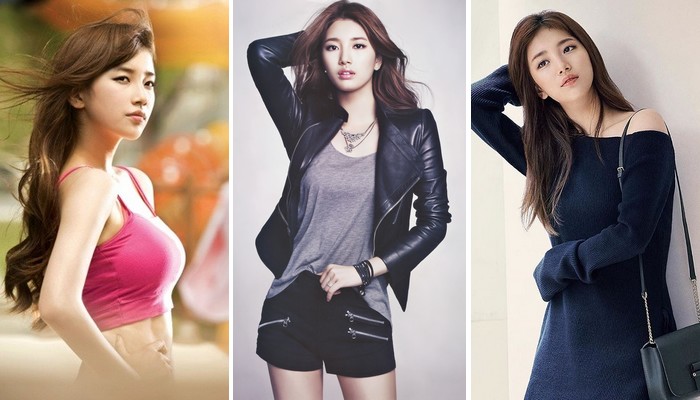 One of the most beautiful South Korean girl; Bae Suzy comes at No. 10 in our list. She's an actress and singer and a member of the girl group miss A under JYP Entertainment.
9. Alia Bhatt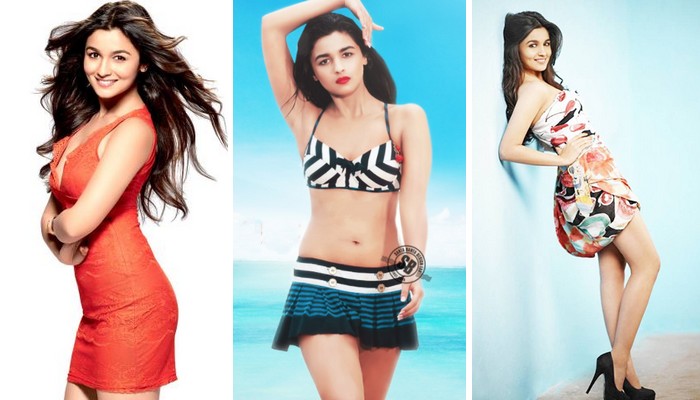 A combination of beauty and talent; Alia Bhatt comes at No. 9 amongst world's most beautiful girls. At just 24 now, she has appeared in more than dozen films. Also, she has won "Filmfare Award for Best Actress". In addition to acting, Bhatt has sung six of her film songs. Also, she has launched her own line of clothing for women. She also top the ranking Most Beautiful Indian Women of 2018-19.
8. Kylie Jenner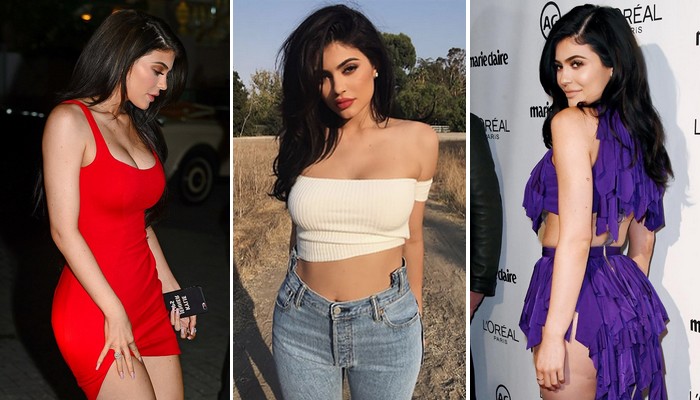 Best known for her appearance on the reality show, "Keeping Up With The Kardashians". Model, actress, entrepreneur, socialite, and social media personality; Kylie Jenner is the 8th most beautiful girl right now
7. Kendall Jenner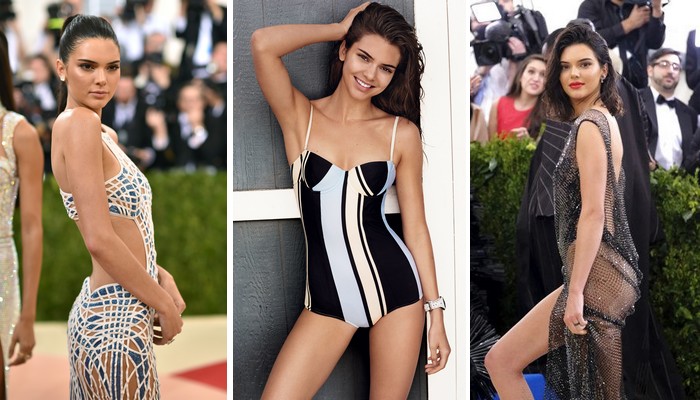 American fashion model and television personality; Kendall Jenner holds the 7th spot in our list. At just 21 years old, Forbes magazine's 2015 list of top earning models, with an estimated annual income of US$4 million. Jenner is one of most followed celebrities on Instagram.
6. Dove Cameron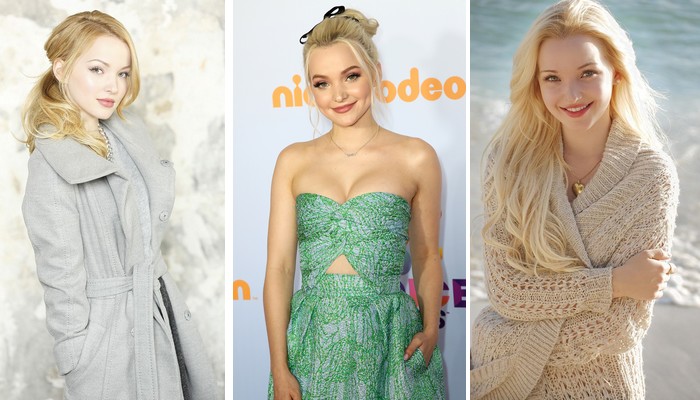 The 6th most beautiful girl in the world. An American actress and singer, Dove Cameron graces our list. She's best known for playing a dual role in the Disney Channel teen sitcom Liv and Maddie. Also for starring in Descendants as Mal, daughter of Maleficent. In addition, she is set to reprise her role as Mal in Descendants 2. Follow her on twitter @dovecameron.
5. Selena Gomez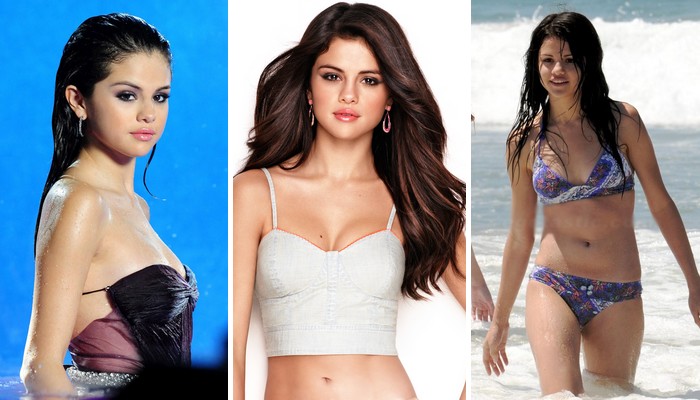 The most beautiful but talented girl, Selena Gomez comes at number 5. This American singer and actress has top many ranking of BEAUTIFUL and HOTTEST women. In addition to her innocent looks, she has earned a number of awards and nominations for her work as an actress and singer.
4. Liza Soberano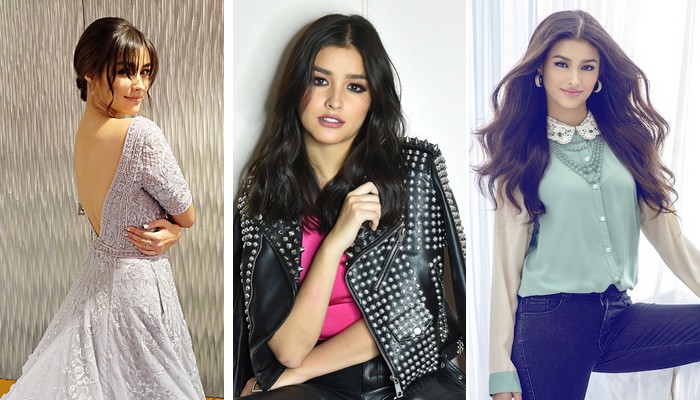 She is just 19 years old now. With her dazzling looks and outstanding personality, Liza Soberano hold the 4th position amongst most beautiful girls of 2020. She's an American born Filipino actress and model. Liza was also named by media as "one of Philippine television's most beautiful faces". In addition to her beauty, she's one of most talented girl, recognized for her confidence and courage. She also named as the "Most Bright & Beautiful Philippine Star".
3. Barbara Palvin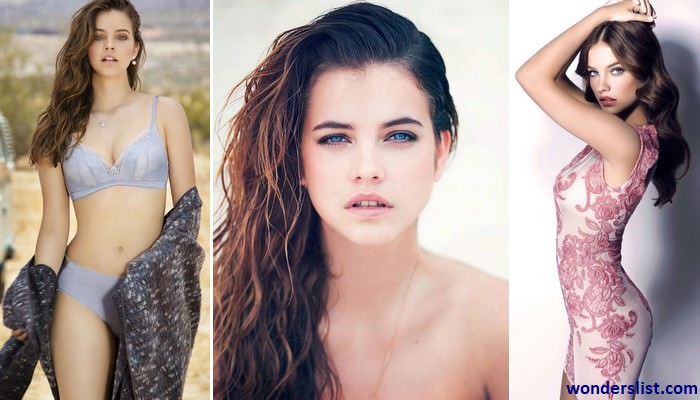 The 25-year-old Hungarian born model Barbara Palvin is at number 3 in our list of most beautiful girls in the world. Palvin is heating things up in the fashion world when the Victoria's Secret announced her as the newest addition to the VS Angels lineup, joining the ranks of supermodels like Adriana Lima and Karlie Kloss. She has walked for Victoria's Secret twice before, once in 2018 and once in 2012. And surprisingly, she is the first plus size Victoria's Secret Angel.
Born and raised in Hungary, Palvin has been working as a model since she was a teen. She first walked down the runway for Prada in 2010. Since then, she has walked for a number of fashion houses including Louis Vuitton, Miu Miu, and Chanel. In addition to modeling, she had a small role in the 2014 film Hercules. She played Queen Antimache, wife of Eurystheus.
Palvin was ranked:
#14 on the Money Girls list by models.com in 2016.
#17 on Forbes list of the highest paid models in the world in 2016.
#4 in Maxim Hot 100 in 2016.
#2 in the Tumblr's 2017 list of most popular models.
Palvin is in a relationship with Dylan Sprouse – an American actor . They are two of the world's most genetically blessed individuals. Their love life is also heating things up in the world. Here, how wmagazine reveals about Dylan Sprouse & Barbara Palvin, a Modern Love Story.
2. Kaia Gerber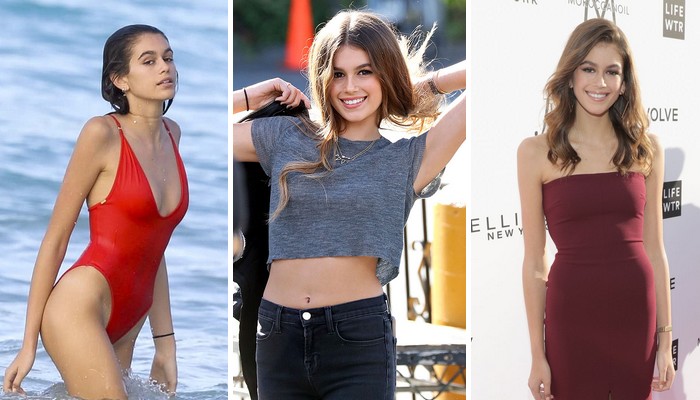 The stunning daughter of supermodel Cindy Crawford ranked the second most beautiful girl in the world. Kaia Gerber was born on September 3, 2001 in Los Angeles, California, U.S. She is one of the top most beautiful girls in the world right now. Kaia is a model and an actress, known for Sister Cities (2016). Follow her on twitter @kaiagerber.
1. Thylane Blondeau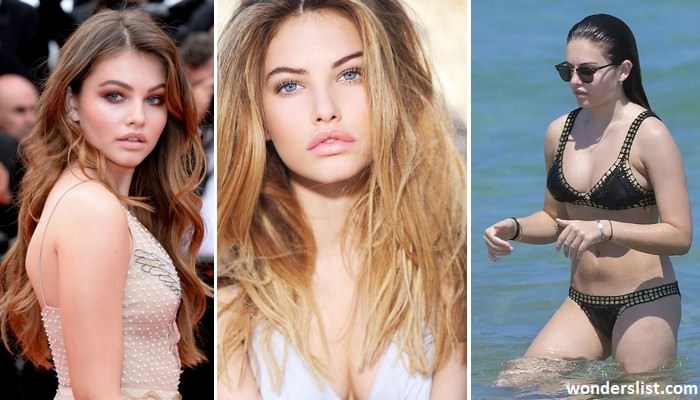 Thylane Blondeau is named the most beautiful girl in the world for 2020. She was crowned the title when she was just 6, and, now she has won the title again at the age of 17. The gorgeous teen is a model, actress, entrepreneur and fashion designer. She is one of the most diverse beauty around the world. Her piercing blue eyes and blond hair captivated millions of people around the world.
She is the daughter of French footballer Patrick Blondeau, and actress Veronika Loubry. Thylane Blondeau began modelling at the age of just 4. At the age of 10, she became the youngest model ever to pose for Vogue Paris, although the shoot ignited controversy for being involved in what some considered a risqué photo shoot at the time. Because she wore short dresses and heavy makeup.
Blondeau, in addition signed with the IMG Models when she was 15. She also has modeled for Tommy Hilfiger. Right now she is a brand ambassador for L'Oreal and recently was the face of the spring/summer 2018 campaign of French brand Juicy Couture. She now has her own fashion line, Heaven May, this year.
These are the world's most beautiful girls of 2020. Although, there are a lot more, but we present the only selected top ten. As you know, lists do have a way of inspiring debate, so let us know what you think about our top ten list. Also, if we missed someone your favorite OR you think she deserve to be here! Please go and make your own list in the comments section below! We'll appreciate your feedback.